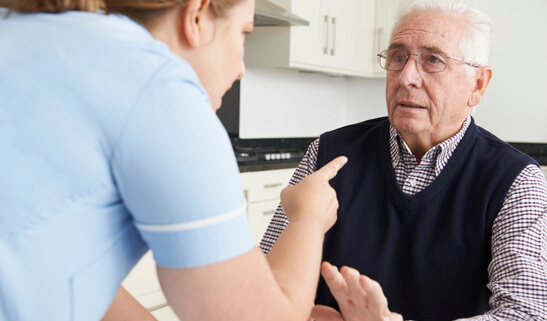 Nursing home abuse has become a serious problem in Alaska, which is indicated by the fact that 42% nursing homes in 2008 were discovered with deficient professional standards. University of California-San Francisco research study in the same year revealed that over 21% nursing homes in the United States don't treat their patients with dignity.
Nursing Home Patients Have Rights in Alaska
Patients in Alaska have a right to be free from drugs and physical abuse administered for the purpose of convenience of nursing home staff or discipline. According to the Alaska Protection of Vulnerable Adults Act, elderly also have the following rights:
Right to associate with other privately
Right to be treated with dignity and consideration
Right to be free from excessive medication
Right to have access to communication lines
Right to receive unopened mail
Right to be able to file complaints
Right to have confidential treatment and medical records
Right to receive these rights in writing
Right to participation in a care plan
Victims or their loved ones should consult with a nursing home abuse lawyer if any of these rights have been violated.
Signs of Abuse by Alaska Nursing Home Staff
Abuse is routinely in the form of neglect which can portray itself in many ways. However, some common signs of neglect on part of nursing home employees are:
Understaffing
Bed sores on nursing home residents
Dehydration of residents
Inadequate funding
Malnutrition
Loss of body weight
Injuries, such as broken limbs, scrapes, bruises, and abrasions
How to Report Abuse
Under the Alaskan law, if anyone suspects a vulnerable adult to have been neglected, abandoned, exploited or abused, they have a legal duty to report that incident to appropriate authorities within 24 hours. The report is required to be made to Adult Protective Services so as to protect the rights of the person that has been victimized.
If required, a nursing home abuse attorney can help with filing this report since it needs to be detailed and be completed in 24 hours.
Compensation Recovery in Alaska for Nursing Home Abuse
Damages awarded for nursing home negligence in Alaska can be for a maximum amount of $250,000. However, this amount is for every single injury that the nursing home resident suffered. Compensatory damages can be awarded in certain cases for up to an amount of $400,000. This amount can also be calculated as up to $8,000 per year for the life expectancy of the abused resident.
Compensation can help remedy harm or abuse suffered by a victim since no one should have to suffer injuries because of negligence or inadequate care at a nursing home facility.
https://nursing-home-abuse.usattorneys.com/wp-content/uploads/sites/2/2020/07/photodune-9860131-care-worker-mistreating-elderly-man-xs.jpg
365
547
DAMG
https://usattorneys.com/wp-content/uploads/sites/2/2020/01/logo.svg
DAMG
2020-08-01 19:06:18
2020-08-01 19:06:18
Nursing Home Abuse in Alaska